The Welsh Guards - Ex Servicemen Recruitment
Welsh Guards
Motto: Cymru am Byth - "Wales Forever"

If you are planning or thinking about leaving the Welsh Guards or have already have done so, then contact us today and we can give you advice and contact employers suitable for your skills and experience. Let us help you take the first steps to a new career.
The Infantry Regiment That Makes The Welsh Guards
The Welsh Guards are part of the modern British Army, in a section called the Guards Division, which is part of the Household Division. In February 1915 by order of King George V the Welsh Guards were formed. The king wanted to include Wales into the national part of the Foot Guards, as there was at the moment only the Irish and the Scots Guards representing the celtic nations of the UK.
Their first campaign was in August 1915 in the First World War. The 1st Battalion of the Welsh Guards sailed of to France to join the Guards Division already there. They first saw combat a few months later at the Battle of Loos. The first Victoria Cross awarded to someone from this regiment went to Sergeant Robert Bye in 1917 for his herioc and courageous involvemnet in the Third Battle of Ypres. This was the regiment`s first VC medal and not to be the last.
The Welsh Guards saw action in the Second World War in the North African and Italian campaigns to name but a few and more recently in the Falklands War and Afghanistan.
Read more
...
Colonel: Prince William of Wales
Regimental Lieutenant Colonel: Brig R H Talbot Rice
Regimental Adjutant: Col T C S Bonas formerly WG
Director of Music: Maj S C Barnwell
...
Latest News
November 08, 2014
Ultimate Security Services Limited
We are currently recruiting Security Managers, Supervisors, Controllers and Security Officers for prestigious sites in The City.
Please send CV's to jameshutton@ultimatesecurityservices.co.uk or phone Jim Hutton on 07432102760.
All Blue Red Blue Warriors WILL advance directly to Interview stage of the recruitment process.
---
Social Media
Employers Need You!
We have a selection of great employers advertising and looking for the right employees with the right skills and experience.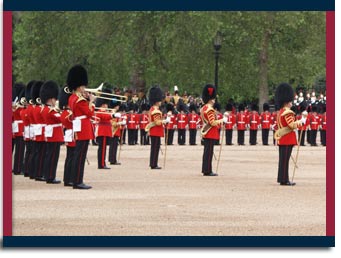 Welsh Guards - Trooping The Colour - 2012